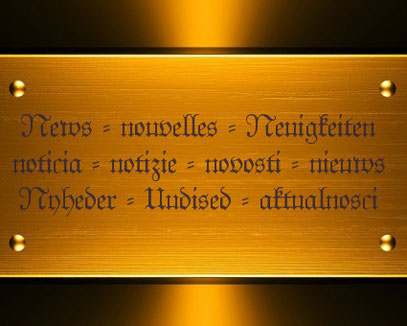 Concert Calender, Diarys (Recitals etc.) look here:
Facebook "Cembalo Worldwide"


With great sadness and a heavy heart we are forced to cancel the Prix Annelie de Man in April 2020.
This is following the Dutch government who have announced strong measures due to the Coronavirus. 
The Orgelpark (like many other concert halls and festivals in the Netherlands) will close its doors up until and including June 2020.
We are working on other dates and possibilities and can assure you that we are doing everything we can to make the festival happen once the situation is under control. 
We will keep you informed as soon as more is known.
Thank you for your understanding.
Brandywine Baroque presents
Harpsichord Heaven
With increased travel restrictions and the recently expanded limits on public events announced on Monday, 3/16, by the Governor of Delaware, the Board has been left with no choice but to cancel all remaining performances of the 2019-2020 season, which includes Harpsichord Heaven.
Please know that this was not an easy decision to reach, but ensuring the health and safety of our audiences, artists and community is our utmost priority. We apologize for any inconvenience this may cause.
We thank you for your understanding, and we look forward to performing for you in the future.
Adress:
The Barn at Flintwoods
205 Center Meeting Road
Greenville, DE 19807 (USA)
Tel: 302-652-4190
More Infos:
https://www.brandywinebaroque.org/harpsichord-heaven
28 April – 1 May 2020
The Horniman Museum and Gardens
100 London Rd, Forest Hill, London SE23 3PQ
Following the latest advice from Public Health England regarding the coronavirus, the Horniman has taken the difficult decision to close the Museum to the public from Wednesday 18 March until further notice.
Our 16.5 acres of beautiful Gardens remain open. From Monday 30 March our Gardens will be open from 8am – 4.30pm.
The Sound Garden and Garden toilets are now closed.
We will continue to update horniman.ac.uk and our social media channels whilst the Museum is closed and will advertise its reopening well in advance.
We are asking the public to adhere to social distancing guidance in the Gardens.
We thank you for your understanding and patience during this difficult period. Your ongoing support is so very important to us, and we will continue to share stories and objects from the collections throughout this time.
Adjudicators:
Maggie Cole
Marcia Hadjimarkos
Catalina Vicens
August 5th-8th, 2020
     

2020 Conference
       **Postponed**
Schubert Club/Landmark Center
St. Paul, Minnesota USA
Beethoven and the spirit of innovation:
a 250th birthday celebration
and
ninth mae and irving jurow
international harpsichord competition
The ninth annual meeting of the Historical Keyboard Society of North America (HKSNA) celebrates the 250th birthday of Ludwig van Beethoven, and other composers throughout music history who have explored paths of innovation, as well as the early keyboards that accompanied them along the journey.  In addition to this special focus, proposals related to any aspect of early keyboards (organ, clavichord, harpsichord, and pre-20th century piano) will be considered.  Hosted by The Schubert Club, housed in the historic Landmark Center in St. Paul, Minnesota, 3-1/2 days of events (Wednesday afternoon through Saturday evening, August 5-8, 2020) will include the Jurow Competition Finals,* paper presentations, lecture-recitals, mini-recitals, maintenance workshops, evening concerts, a tour of the Schubert Club's instrument collection, a masterclass, and an exhibition of publications, recordings, and instrument makers' works.
To all friends and prospective customers of "Cembalo-Worldwide".
Please support the one-man project Cembalo-Worldwide. Running the Internet platform "Cembalo Worldwide" costs money! With a small donation, you can help to cover expenses for server space, domain names, translators and others. PayPal donations are simple, fast and absolutely secure. Many Thanks!